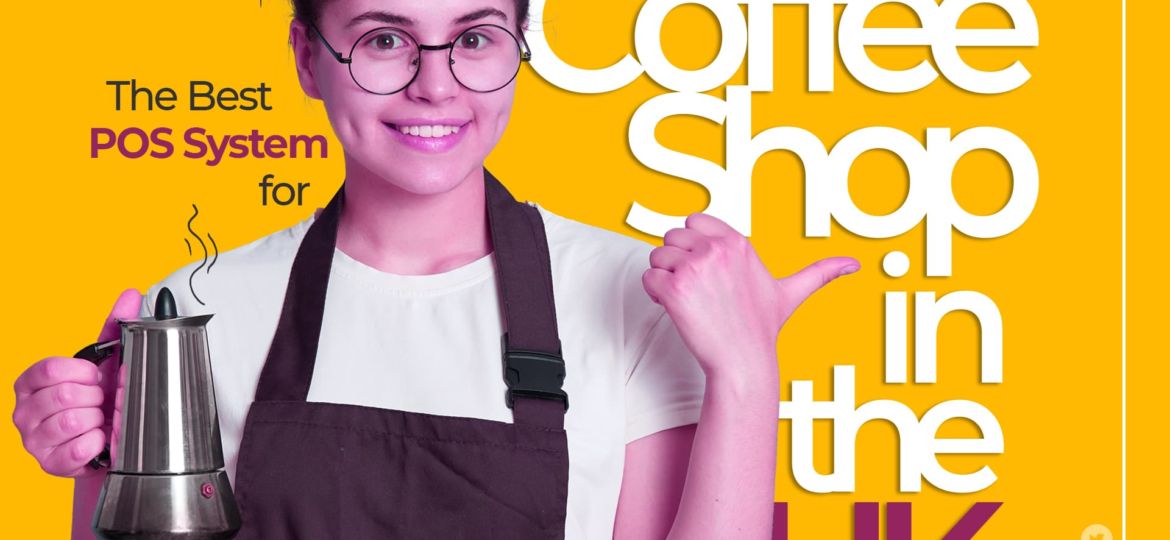 You have decided to start a business in the coffee shop industry. What's the first thing you need to do? Stay with so we can go through everything point by point.

The first step you should take is figuring out what you actually need in order to have a successful business
You have decided to start a business in the coffee shop industry. What's the first thing you need to do? Stay with so we can go through everything point by point.
The first step you should take is figuring out what you actually need in order to have a successful business. We suggest making a list of your requirements. Since you are in the early phase of your business, you're probably on a tight budget. Therefore you need to be smart about spending money. An espresso machine, grinders, and so many other equipment are absolutely necessary for your coffee shop. Putting these appliances aside, you should think about POS systems for cafe. The EPOS system for coffee shops allows you to process your financial transactions efficiently.
The EPOS system for coffee shops is more than just a till. It can be your capable assistant by managing card and cash transactions, offering various payment methods, tracking your stock levels, and etc.
COVID-19 has affected our lives in many ways, businesses are no exception. EPOS software can help your business during these difficult times. The most important feature of EPOS software is that it enables you to manage takeaways and delivery services.
Even restaurants can benefit from the integration tools of EPOS software. Also, if you ever want to run a retail business, inventory management will help you determine your stock levels accurately.
EPOS Software
If you are thinking about buying an EPOS system, you should be considering both software and hardware. The kind of EPOS software you'll need depends on the size of your business and your goals.
Since the EPOS system for coffee shops offers lots of features, it can be costly for you, but once you have a clear image of your needs, the decision becomes much easier. Once you have listed your business' requirements, you should talk to your supplier and ask for more details. Let's go over some of the common features of EPOS software:
Choosing items:
Tills let you choose the right items or services to charge for.
Managing Orders:
This function is important in all businesses. You can use EPOS software to place orders and edit them if needed.
Inventory Management:
EPOS software for coffee shops will help you manage stock levels efficiently with minimum errors. As you know, managing inventory manually can take a lot of time. In addition, humans are prone to making mistakes, therefore if you just started your business, any mistake big or small can cost you greatly. It's better to be safe than sorry.
Multi-terminal use:
EPOS software can be used on multiple terminals. So if you decide to get more than one hardware unit, you're set.
Various reports:
In addition to being a handy device for handling registry, an EPOS system for coffee shops can offer different reports and analysis on every aspect of your business. The most important reports are related to stock control and employee management.
Tracking Customer's behaviour:
Keeping track of your repeat customers and their favourite items can be done by EPOS software. Therefore you will be able to plan a loyalty scheme based on this information and increase your daily profit.
Support service:
Most EPOS suppliers offer training sessions, however, it's not unlikely that your EPOS system malfunctions at some point. Even the smallest problems in your system can cause significant troubles for your business and your employees. Therefore you will need to contact the support team in order to fix these problems should they occur. Make sure you choose a company that offers 24 hours customer support. We advise you to talk to some of their customers and ask if they are satisfied with the support team. You mustn't leave anything to chance.
Free EPOS software
There are some suppliers out there that offer POS software for free. However, it should be noted that most of the time, free software is limited in many ways. Free EPOS software does not provide all the features that you might require. If you go with the free EPOS software, your business faces many risks. The most important issue you might face is the security risk. Therefore, buying cheaper EPOS software is better than buying a free one.
Key Factors for Choosing the Best POS System for Your Coffee Shop
If you run a coffee shop, you already know that your EPOS software should operate as fast as possible, so you can provide excellent service for your customers and keep them coming for more.
The more customers you have, the more profit you'll make.
User-friendly:
Most coffee shops deal with a lot of customers throughout the day. This means a lot of pressure on you and your staff members to provide fast and excellent service. Therefore, you will need an EPOS system that is easy to use, so it can help you provide service in a short time. A decent EPOS system can operate fast and keeps the errors to a minimum. Working with an easy to use EPOS system means employees can take orders easily and EPOS software will handle the rest. It's better to choose a system that has a modern interface.
User-friendly EPOS system for coffee shops come in a vast variety, you should pick a system that you're most comfortable with. You can even have your employees test the system before buying it. Modern EPOS systems allow you to have popular items on the home screen, therefore the checkout process will be faster. Also, EPOS software sends notifications when inventory is running low or when someone's order is ready.
Secure Payment Transactions
A huge percentage of people like to drink coffee at least once a day. Therefore as a coffee shop owner, you will be dealing with a lot of customers on a daily basis. These people come from different areas and they all have some kind of credit card in their pocket. This means you will be handling various card payments during the day. Therefore, you should choose an EPOS system that offers different payment options. This shows that you are managing everything smoothly. Offering people multiple choices is always a smart move.
Inventory Management
Regardless of the size of your cafe and your menu, you could use a big portion of your inventory in a day. These might be coffee cups, coffee beans, lids, and etc. It's vital to be notified when you are running low on a certain ingredient or supply. Keeping track of inventory can tell you which products are popular. By knowing this, you will be able to restock the specific ingredient you predict might end sooner than the others. Many customers' orders are regular orders, this makes it even easier to manage your inventory. Also, EPOS software updates your inventory in real-time, so you won't be blindsided at your busy hours.
Onscreen Tipping
Some EPOS systems provide a cool feature named onscreen tipping. In the coffee shop business, tipping is a norm. An EPOS with onscreen tipping makes it possible for customers to include a tip when they pay with a credit card. EPOS software even suggests preset tipping at 18%, 20%, 25%, therefore customers can decide better before finalizing the payment process.
Reporting methods
EPOS software offers all kinds of simple and easy to read reports, therefore you will bake to know exactly what is going on in your business. You can save these reports and access them anytime you want. Reports on sales will help you identify your best selling items. Also, you will be able to select your best service providers based on the reports you will get from your EPOS system. Mark the busiest hours of the week so you can be prepared to take care of your customers without any mistakes. You can buy an EPOS system that can deliver these reports on any device, your register, your tablet, or even on your smartphone. Having access to different sales reports makes it easier to make smart decisions about your business' needs. This amazing feature cuts down the level of waste and boosts your sales profit in the long run.
Loyalty Schemes
Your regular customers need to feel appreciated and what better way to make this happen than with some good old loyalty programmes?
EPOS software can help you plan loyalty schemes for your repeat customers. What is important about running a coffee shop is that you are dealing with people throughout the day. They are sitting in your coffee shop and enjoying what they have ordered. It's not a retail site that they step into to buy a few items and leave. No, they spend hours in your coffee shop. Therefore it's up to you to take advantage of this. With the help of EPOS software, identify your loyal customers and offer them special offers or combos the next time they come into your coffee shop. You can even surprise them by promotions emails.
Most EPOS systems don't have this feature in their core features, so it might seem like an extra cost at first, but you have to think of it as an investment. Don't be stingy when it comes to your business' success.
Cloud-based:
This feature sounds fancy and almost unnecessary, right? Well, it isn't, not even close.
Cloud-based EPOS systems for coffee shops are more reliable and secure. At the early stages of your business, you have the time to go to your coffee shop and check everything in person. But what about when your business starts to grow and you want to expand it? Therefore you will be spending your time in different locations, and it would be impossible to visit every single location every day. This is where cloud-based EPOS can be your helper buddy.
In addition, you can access your cloud-based EPOS system from anywhere on any device. So when you are busy taking care of some issues at one location, you can check the other locations and if you see any issues you can notify your manager immediately.
Also, cloud-based EPOS is very secure because all your data is stored on a cloud space far away from any lurking thieves. Therefore if in any case your hardware gets stolen, you won't have to worry about the important data on your system.
As long as there is an internet connection, the data on your EPOS software is being updated on the cloud. So if you decide to buy a cloud-based EPOS, make sure your internet connection is strong.
The checklist doesn't end here of course. There are many other features that EPOS systems provide. The most important thing to keep in mind is that you should choose a system that works for you. You are paying to get an EPOS system that can help you run a successful business. The best thing you can do before buying anything is to consider every aspect of your business. We suggest to talk with other coffee shop owners and ask about their experience. They are literally in the centre of what you're about to start, therefore they can offer you good ideas in order to make the best decisions about your business.
Do your research and search your heart. If you have any doubts or questions, reach out to us at any time so we can help you find the best EPOS for your coffee shop.