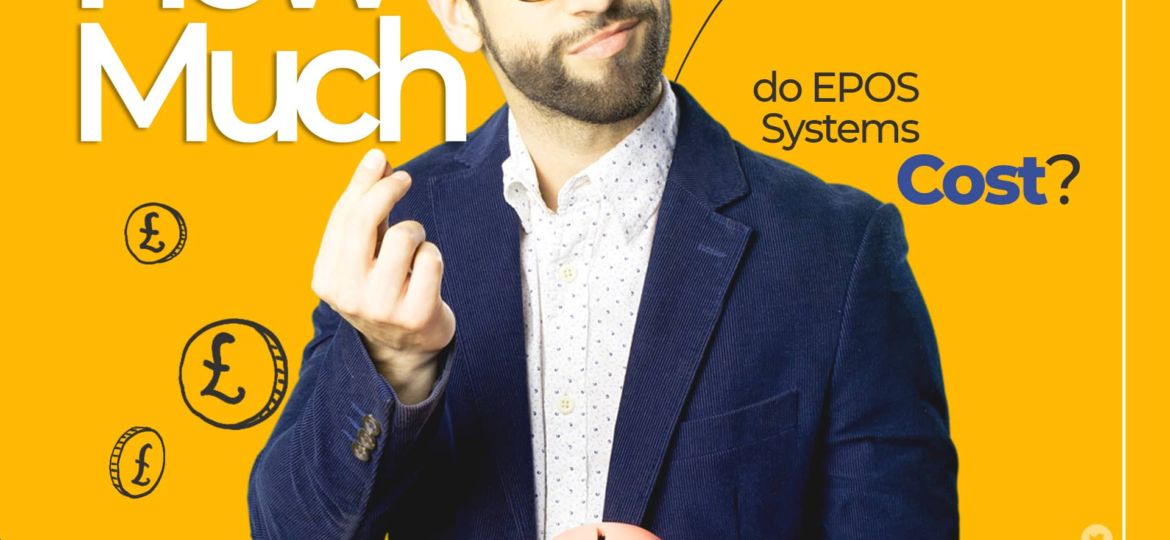 | | |
| --- | --- |
| | The cost of UK EPOS systems varies depending on the size and type of your business. The first thing you need to do is to make a list of all the components you need for your EPOS system.The cost of setup, installation, upgrades and repairs must be considered as well. |
The cost of UK EPOS systems varies depending on the size and type of your business. The first thing you need to do is to make a list of all the components you need for your EPOS system. The cost of setup, installation, upgrades and repairs must be considered as well .So let's talk about the things that affect the price of UK EPOS systems.
Registers
EPOS software runs on registers. You can buy several registers or just one register, it depends on your needs. For example, if you are in the retail business, you might need more than one register. Keep in mind however that any extra devices cost separately.
Staff Members
There is a user limit for every EPOS system. If more than one staff member needs to have an account, then you should check this limit before buying the system. Most sellers have a fixed number of users for each system, and then charge you extra for each additional employee that you add. There are other UK EPOS systems that allow unlimited users, so in the end, everything is up to you.
Customers
If you collect customer information (which we recommend), make sure that your EPOS software has CRM capabilities that allow you to store numerous or unlimited customer profiles.
Barcode scanners
Barcode scanners' prices also vary heavily. A typical price range for a reliable retail scanner that can scan regular barcodes as well as QR codes is around £60.
Receipt printers
Most busy stores need a receipt printer, but what kind? There are portable and stationary options, the latter usually the cheapest.
Card Terminals
If you want the cheapest card terminals, we suggest card readers that work in conjunction with a mobile phone or tablet running an EPOS app. These terminals can cost around £100 and up.
There is another option which is a standalone card reader. Although they cost more.
Another type of card terminals is Traditional terminals with an inbuilt receipt printer. These kinds of terminals cost more and you have to consider the cost of receipt rolls as well.
If you don't want to buy card terminals, you can lease one and pay for card processing fees that are included in the subscription plan.
EPOS Software Costs
EPOS software is responsible for every function that is available to the user, such as reporting and analytics. Once again, prices vary depending on your particular needs.
Certain software can be used for free and downloaded straight from the App Store on an iPad, but they are in general limited in terms of functionality, reliability, and support.
The price also depends on the number of features, sector and level of customer support. You usually pay a license per tablet or computer using the EPOS functions.
Hospitality EPOS software is often more expensive since it handles multiple orders, ingredients, and coordination of table services. In general, food-and-drink business owners pay around £100 per month per till license. The price will depend on the number of features that EPOS provides.
EPOS Interface
The EPOS software needs a touchscreen interface instead of the cash registers from the old days. You should know that many of the best cloud-based EPOS systems only work on an iPad.
There are two types of EPOS systems that are efficient for businesses:
A touchscreen PC monitor with a hard drive
Custom supermarket-style displays
IPad
Android tablet
You may also need a tablet stand at your till point to be a holder for your iPad or tablet. The cost of this equipment varies but it's estimated at £100 and up.
There are advantages in choosing Touchscreen PC monitors. Number one is that thieves tend to steal iPads rather than touchscreen monitors. Number two is that these devices are sturdier because they are designed to withstand liquid splashing or regular cleaning.
If you prefer to use a Windows PC or Mac computer that isn't a touchscreen, it is possible. However, you will need a barcode scanner, mouse, and keyboard. There are iMac computers and Windows PCs that come with a mouse and keyboard. The cost range for this kind of equipment starts at £500 and up.
If you're running a business like a store that needs to process many products quickly, Macs or non-touchscreen PCs would not be a smart choice. Although, in order to manage functions like printing off end-of-day reports, analysing sales, or editing products in the inventory library, you can choose any computer you like.
Hybrid EPOS system
If you choose a hybrid EPOS system, you will be able to use your browser cache to keep it going in the offline mode.
This feature is great because you will be able to use the EPOS software on individual devices.
Make sure you ask your EPOS system provider about the offline mode functions.
Hardware Bundles & Custom Equipment
Now you know about the equipment components, you may be more confused about the overall cost. Is it smart to get a standard hardware bundle instead of buying every component separately? It may be, but not always.
Some providers let you negotiate quotes for custom setups, which is recommended for bigger stores and restaurants with several tills, self-service displays, and so on. Often, this includes the software setup too, which can cost a lot. Small, single-location businesses can operate easily with a standard hardware bundle.
Retail bundles with iPad, tablet stand, cash drawer, barcode scanner and receipt printer can cost around £1,500. Hardware bundles with a touchscreen PC monitor can cost higher (up to £2,000) for a single till setup.
If you want to know the exact amount of money you must have in order to buy an EPOS system, please call us so we can guide you through the process.
There are a lot of EPOS providers out there and it's hard to trust a company when you are just starting your business from scratch. We share your concern. That's why we offer you our full support.
Why Choose EPOS Over Traditional Cash Tills?
Faster Processing
Inventory Update in Real-time
Sales Tracking
Price Alteration Ability at Anytime
Lower Risk of Theft
Quick & Simple Setup
How Can I get an EPOS System?
There are two easy ways to get yourself a handy EPOS system:
Let's compare these two options.
If you decide to rent an EPOS system, your estimated cost would be little to no upfront fee. However, the total cost will be higher compared to buying. In rental agreements, they often offer support services or maintenance packages. Therefore, if any problems occur, you will be able to ask for help and support. These agreements are typically 12 or 18-month contracts, after which you'll become the owner of the system.
You might need some extra supplies to go with your EPOS system. If you buy an EPOS system, you have the option to buy any equipment you might need. However, in some rental arrangements, you will be required to buy your supplies from the rental company.
If you have the budget to buy a decent EPOS system, you will be able to tailor it to your needs. But rental EPOS systems may be limited in providing certain functionalities.
If you have a rental EPOS system, you can easily upgrade it by swapping it with another system or adding the extra equipment you need.
So to sum up, it all depends on your business' needs. If you have just started your business, we suggest renting an EPOS system as you don't know exactly what you might need in the future.
Installation & Support Costs
There are basic EPOS systems that are really easy to set up and there are more complex systems. For complex EPOS systems, you will need to pay for specialist installation.
Also, well-known companies will offer training and support. This might be counted as an additional cost, however, there are some companies that include these services as part of the setup and installation. Therefore you have already paid for it.
Consider These Factors before Choosing an EPOS System
Features: There are some popular features you should consider before buying an EPOS system such as sales reports, updated inventory, faster and more efficient customer service, precise pricing data and information, and sales tracking. What feature is important to you?
Pay for what you actually need: Every business owner should pick an EPOS system that can fulfil the needs of his/her business. Some suppliers will try to convince you that you need all the features that come with the EPOS system, but you should not do anything hasty. You should write down your business' needs first. Besides, you must consider your current costs as well. Make sure you can actually afford the upgrade.
Speed: If you care about your customers, you should not make them wait in long queues to get what they want. Choosing a fast system that can take care of orders in a short time with accuracy is a great way to prevent this from ever happening. Your EPOS system should receive a product's information as fast as possible so your customers can get in and get out in no time.
Cloud-based: We know that this feature might not be best for everyone, but in some cases, it can be an actual lifesaver. Cloud-based EPOS systems are great because all the data is safe and secure whenever you need them. Even if your hardware gets damaged, you can rest easy because every bit of information will be backed-up on the cloud whenever you have an internet connection.
We tried to give you a good idea of the EPOS systems costs. However, if you want to consult with an expert before purchasing or renting an EPOS system, reach out to us at any time. We are here to help you make the best decision for your business.