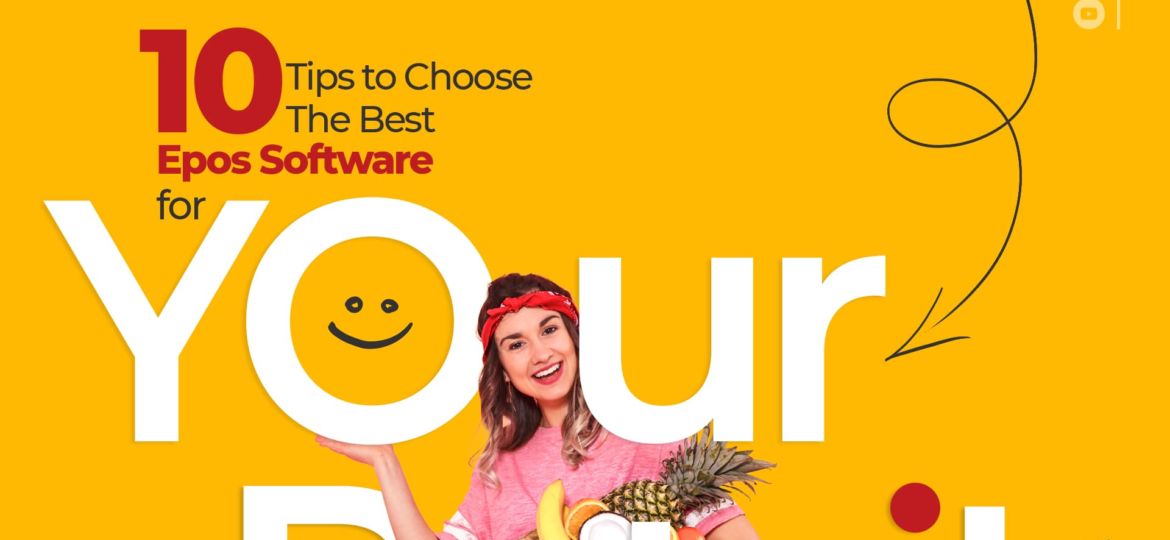 | | |
| --- | --- |
| | It doesn't matter whether you are an expert merchant or just starting your business, choosing the right point of sale system is the most important thing you need to do in order to have a successful business. |
It doesn't matter whether you are an expert merchant or just starting your business, choosing the right point of sale system is the most important thing you need to do in order to have a successful business.
Your POS or Point-of-Sale system is the core of your business. Retail point of sale systems will help you make smart decisions for your business. Point of sale systems can help your business in many ways, such as:
Stock Management
Accounting
Staff Management
Customer Management
Sales Reports
However, there are a lot of options out there and you need a full guide on how to choose a point of sale system that would be beneficial for your business.
In this article, we cover 10 tips about choosing the best POS system.
1.Different Costs
There is the matter of initial costs when you decide to buy a point of sale system. In addition to the software that could cost you a lot, your chosen POS might not be compatible with your current hardware. In which case, you may have to spend a lot of money to buy new cash drawers, barcode scanners and etc. Maintenance and software updates are the extra costs as well.
The solution to this problem is to look for companies that offer affordable hardware packages. Many companies will advertise a baseline price on their website to get your attention, but when the time comes to pay, you will be faced with several add-ons costs. Just to give you an idea, point of sale systems come in different levels including entry-level, industry-specific mid-level, and advanced level. It's obvious that advanced level point of sale systems cost higher than the other ones. However, it's better to pay a little extra than to buy a cheaper system that will probably cause troubles in the near future.
2.What Features are Important to you?
The point of sale system for every business must match the features of that particular business. So, in order to choose the best retail point of sale systems, you should list the needs of your business. After you have made this list, you can start browsing through various point of sale systems that are out there.
We have made a possible list for you, but you can add to it or remove any unnecessary item.
Online Management
Inventory Management
Employee Management
Third-party Software Integrations
Various Reports
Retail point of sale systems offer a lot of features that could be beneficial for your business's success. The thing to remember is to understand your specific needs. More importantly, the particular needs of your business. If you don't have enough money to buy a system that could fulfil anything you need, prioritize the vital features.
3.Is a Cloud-based Point of Sale System Right for You?
Have you ever wondered why more and more businesses are switching over to cloud-based POS systems?
Let's talk about it. The old point of sale software was connected to your servers which were at your business's premises or other locations. This was quite a problem for many business owners because they didn't have enough time to check on every location in order to see what is going on. Cloud-based software was the solution to this problem because all data would be stored on a digital space that was accessible from anywhere and at any time.
Wherever you had an internet connection, you can have a look to check your business's state. This means that you will have extra time to focus on new ideas for improvements. You wouldn't have to worry about security issues, your data is encrypted and completely secured on the cloud. Be sure to ask your POS supplier to give you all the details related to a cloud-based point of sale systems. You can't be too careful when it comes to protecting the privacy of your business.
4.Training
Training new staff can take up a lot of your time. Imagine this, your professional workers who all have serious roles must take the time to train the new staff members. This can be frustrating for them to say the least. Wouldn't it be better to use a point of sale system that offered lots of training resources?
As a business owner, you must be able to offer time-saving options to your staff. Not only does this show them that you're a qualified boss but also encourages them to do their job with as efficiently as possible. Search for a point of sale system that offers training articles and videos for your beginner employees. Since you are spending a lot of money on your POS system, you should get the most out of it.
5. Is your Chosen POS User-friendly?
We understand that not everyone can use high tech systems. Some business owners don't mind using a complicated system, but does your staff enjoy using non-user-friendly systems? We didn't think so. In order to be productive as much as possible, you need to choose a point of sale system that is easy to use. Let your staff focus on delivering their best effort instead of struggling with a difficult and complex system. This will lead to exhaustion and therefore, insufficient productivity. Working with the software can be hard for some people, so ask your staff members to try it out and give their feedback.
6.Is there Room for Growth?
Your business is small now, but there's always a chance for your business to grow. Since you don't want to be taking any risks, you must choose a point of sale system that won't restrict you in the future.
It's best to buy a cloud-based point of sale system that supports several outlets and registers. The complete POS solutions have the capabilities that can grow your business more. It is best to think ten moves ahead at all times and leave no room for error.
7.Tracking Stock Levels
If you are thinking about using a pen and paper to track your stock levels, please think again. It's wise to think about the future of your business from the start. At the moment your inventory might look small and easy to handle manually but what about when you are running multiple branches of your company?
You need to be aware of your current stock, incoming products, etc.
It is worth mentioning that a good point of sale system has more capabilities than just keeping track of your inventory. Some retail point of sale systems offer options such as re-stock alerts and so much more.
8.Integration with Third-party Software
Having control over all of your customer data at once is beneficial when you think about marketing tools. Marketing tools can help your business in many ways and in order to get the best results, you must have all your information including customer data, accounting information or sales figures in one main system.
Therefore when you are searching for the best point of sale system, make sure to ask about integrations capabilities so you can make an informed decision.
9.Reporting Options
As a business owner, it would be very beneficial if you had full reports about everything that is going on with your business. This way, you will be able to spot any current or future problems and make plans to fix them. Many point of sale systems offer several reporting options. Therefore it would be best if you bought a system that offered reports of the tiniest details. Thorough awareness is essential if you want your business to succeed sooner.
10.Customer Support
Whenever you buy a new system, you might be worried about its features that you are not familiar with. This is normal, so it is very important that your product provider offers you full support should you come across any issues.
Point of sale providers should not be any different. It is your right to ask as many questions as you might have from their support team.
No matter how it is to install your new system, there might be times you will need extra help from experts. Many problems may occur with your point of sale system, and if there's no support team to help you, you will be forced to use your money and put in a lot of time to fix probable issues. In addition to the support team, it would be good if they offered you user guides or tutorial videos.
Retail point of sale systems comes in many different shapes and sizes. Now we've given you some tips to help you in your decision making. The most important thing to remember is to find a point of sale system that can provide all the tools with your business needs in order to succeed. You can even talk to other retail business owners and see which point of sale system they used and how it helped their business to grow and succeed.
If you ever need our help or advice, don't hesitate to call us.