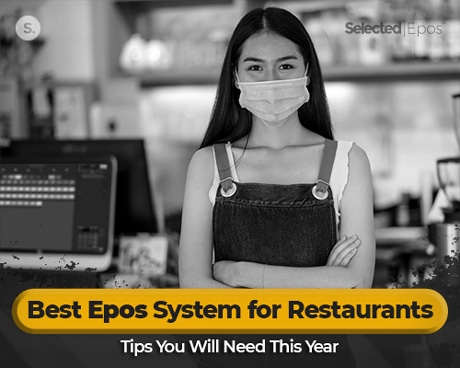 | | |
| --- | --- |
| | Opening a restaurant in the UK is difficult and running it is even harder but managing it smoothly and without a hitch brings up a new whole level of difficulty.To help overcome this, software developers have gone through many years of digital elbow-grease and have created the genius idea of EPOS systems. |
Opening a restaurant in the UK is difficult and running it is even harder but managing it smoothly and without a hitch brings up a new whole level of difficulty.
To help overcome this, software developers have gone through many years of digital elbow-grease and have created the genius idea of EPOS systems. They then went on to come up with an even  more genius idea: industry-specific electronic point of sale.
Now with this new treat, each business, mostly in hospitality and retail industries can have their own bespoke POS system. Restaurants, because of their nature, were among the first targeted by EPOS makers especially in the UK as they had lots of room for maneuver. From the kitchen through to the front the house to even online ordering; there were many latent demands for different capabilities. This is how and why restaurant EPOS systems were born.
If you want to know the history of EPOS, here is the Evolution of EPOS Systems.  
But the birth of restaurant-focused EPOS solutions raised further questions and concerns such as: why should I even care to buy an EPOS for my restaurant? How can I spot the best deals out there? Or what even defines the best EPOS systems for restaurants?
Read on to get the answers to the questions above, plus some other tips that will come in handy.
Why Should I Buy A Restaurant EPOS System?
Of course, nobody will advise you against having some sort of EPOS software in your restaurant, whether it be a whole hefty bundle or just an app on your smartphone. No one wants to go back to the distant past  when merchants had to total up the sales manually and take orders on paper which they can simply do now and  much more through a couple of clicks. Speaking of "doing more", with modern EPOS software, you can handle tasks from staff management to accounting. These are important things you should have full control over if you don't want your business to fail like many businesses do in their first years of existence.
Here are some of these important things that make EPOS a necessity:
Sales Recording:   All restaurants must be able to accept reservations easily, but more importantly, they need to conveniently know which orders were placed from which table.
Ingredient Inventory Management: All restaurants must track the cost and amount of each ingredient in each dish, not to mentation the amount and cost of the orders themselves. How else can you pull this off without an EPOS system?
Quick and Easy Communication: This is a must if you want a fool-proof process from the moment an order is placed to the moment the customers get their food.
Staff Management: Without having an airtight and accurate work schedule, restaurants will have difficulty succeeding.
Analysing Data:  Data is king in any industry. You can work hard all you want, but if you fail to do it the smart way, you will lose. Analysing data makes your business smart and helps with decision making. There is no other way to have all the data you need but through use of digital intelligent apps, in this case, EPOS systems.
Well-oiled Process: Every restaurant needs to streamline the order process from start to finish. It can be accepting an online order or even sending email receipts. Whatever the case is, you need a well-oiled process. An EPOS system guarantees that.
Long Story Short: It's best to have EPOS software if you want to manage all your processes from one place so you can keep eyes on everything while focusing on the one important thing: growth.
How to Find the Best EPOS System for Restaurants?
Having established the importance of EPOS systems for your restaurant, it is now time to find out what features turn a good EPOS into the best EPOS for restaurants. We already talked about why a restaurant needs an EPOS so let's now focus on what you need to be looking for when deciding to purchase the one restaurant EPOS that works for your business. We noted below certain factors specific for restaurants; therefore, some key but general features such as cloud-based, multiplatform, and user-friendly qualities are excluded.
Cost: There is no dispute against the fact that money is the first factor to consider. However, the way you spin it matters. Chances are that you are already familiar with the term "value for money". It is what you should consider when comparing the costs and want to see which one pays for itself more than the other. So, think twice before jumping the gun and instantly rejecting a little more expensive deal. On the other side of the spectrum, you should be careful not to splash out on some features you will never use.
Powerful Stock Management system: If data is the king, inventory is the treasury of a restaurant. Therefore, basic inventory management is the most sought-after feature in decent EPOS systems for restaurants. The more features, the better. Some of the must-have features include low stock alerts, purchase order management, and raw ingredient tracking. If you ever see an app that lets you keep rigorous track of ingredients used in each dish, don't hesitate to jump on it.
Customer Service: Like it or not, when it comes to the digital world, glitches are inevitable. For example, you may not be able to get something done or simply your printer might be broken. Whatever the case is, you need significant customer support. EPOS suppliers vary in how they deliver it. Some are available only within office hours. Some others only support the hardware or software side of things. But there are also those companies that offer 24/7 services with a team of committed experts via various platforms. So, make sure you will get kind of support you deserve.
Loyalty: Restaurants make more revenue from their regular customers than their new ones. This puts the stress on how important it is to keep your loyal customers and turn your first-timers into repeat customers. Knowing that, a brilliant restaurant EPOS supplier offers built-in tools to enable you to promote directly to your customers and entice them to come again.
What Is The Best Restaurant POS For Me?
To answer this question, you must define "me" first.  The best EPOS for restaurants depends highly on your individual needs. If you are a full-service fine dining eatery with all the expected complexities, then you will probably need a restaurant-specific EPOS system. As such, the most important feature for your business is the straightforward management of almost everything from staff to inventory.  If you are a small or medium-sized business, then you will need a POS system that accelerates your operations since you probably lack the workforce you need. Also, if you are a food truck or a mobile outlet, you most certainly have no place for a hefty huge device or a self-service POS system. In this case, an EPOS software that could run on every device such as smartphones or tablets will do better.
To sum up, if you want to know what the best option for you is, just start by getting to know your own business a bit better first. However, if you are still feeling a bit confused about what kind of EPOS you need, you can always get a free consultation from our experts.
How does the EPOS System cost in the UK?
Whether in the UK or elsewhere, EPOS systems costs can vary widely, depending on your specific requirements. The same goes for the ways you can purchase an EPOS system. Some EPOS systems consisting of hardware and software can be bought outright. While others are available on subscription. Besides, industry-specific, or in our case, restaurant-specific EPOS solutions can be a little pricier but offers many more advanced and tailored features than those one-size-fits-all options. From another angle, you can have a POS with a hardware bundle or just an app. It is too obvious that going with apps keeps more money in your pocket, but means you have fewer capabilities in your hands.
As for the cost of installation and support, some companies may charge you for some specialist and technical integration of physical terminals and devices. This would be otherwise almost impossible to do on your own. This is mostly the case for those big fancy dining restaurants. Most basic EPOS systems, which are best suited for small to medium-sized restaurants, are made so simple to install and use that they are so-called "plug & play" systems. These products are least likely to cost you anything for those matters.
How to Minimise EPOS Costs?
Owning an EPOS system has obvious costs for restaurants which means more overhead. This is a huge item especially for SMBs to consider. However, as implied before, buying an EPOS system is more of an investment than a cost. But let's just ignore the pros for a minute and just focus on the financial burden that is going to fall on your business. Therefore, regardless of the advantages of an EPOS software, you still need a way to reduce the costs, both short and long term ones.
Rent an EPOS software that works for you. One of the best ways that has worked well for many small and medium sized restaurants is the rental option. If you, for any reason, do not want to buy an EPOS outright, this is the way for you. In most rental cases, services including free support, software updates, and installation as standard and even free of charge. Also, the logic behind them enables you to keep hold of the system for as long as you pay a little monthly or weekly amount.
Make the most of Covid-19. Although restaurants have been hit badly by the health crisis, things will not be like this forever and they will reopen someday. During this time, if you are looking for a real bargain, now is the time as most suppliers are cutting their prices in a way that has never happened before and might not ever happen again in the future. This proven and temporary period to get the best subscription deal or outright payment deal is to start considering the options right now.
At Selected EPOS, we have cut the prices, too. We have developed a rental plan with a 6 MONTH RENT-FREE period with only a £250 deposit, no fees for 6 months at all. Once your business is hopefully back on its feet, you will only pay £20 per week. Don't miss the opportunity. Get in touch.